It's getting harder to write these posts now, trying to think of things that I like to share with you. I hope they're helping you to see behind the scenes and get to know me a little!
Something that you might have guessed if you've read many of my blog posts is that I love all things paper. I think that pen and paper is far superior to any form of electronic note taking. My husband adds reminders to his phone; I write notes on little pieces of paper and leave them in places I'll come across.
Most people probably have some sort of electronic to do list; I have tried this on several occasions but always revert back to writing lists on pieces of paper. I think it's something to do with actually getting to cross things off when they are done.
Personalised memo pad
by Doodledah
A friend reminded me this weekend how important it is to write letters, and how much this is a dwindling art nowadays. She is excellent at keeping in touch by sending little notes through the post. It's definitely something I should do more of.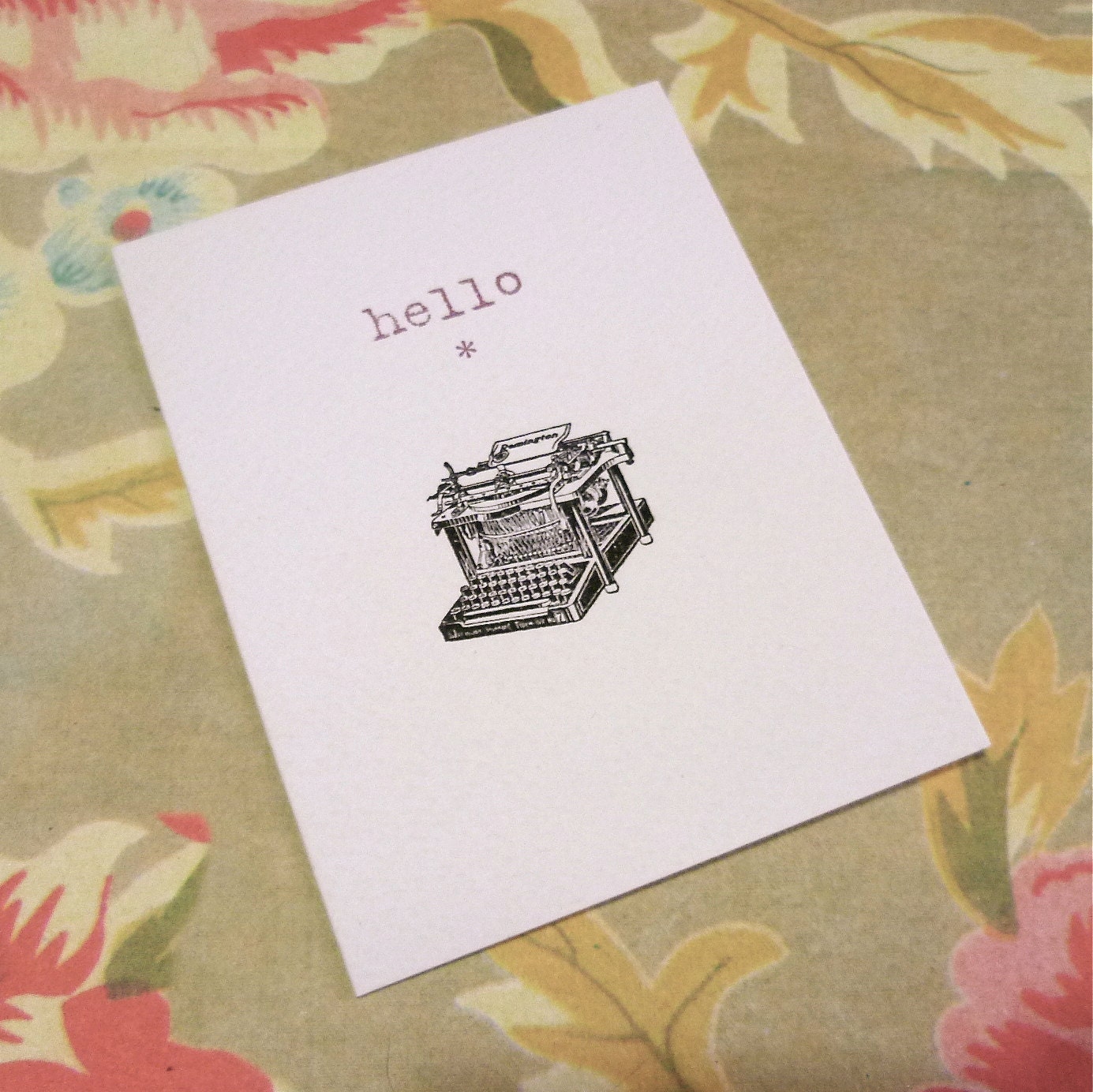 Vintage typewriter notecards
by Arbee Cards
I also prefer to use an actual paper diary. I can't imagine ever getting the hang of google calendar or similar. I actually have three diaries at the moment - two for work and one for everything else. They are so helpful for planning and scheduling things, and I can access them without needing to grab a gadget and log on.
So there you go. Paper wins hands down every time for me. Which do you prefer? Are you passionate about paper or do you like to grab a gadget?